We are now taking pre-orders for the limited production G12 Special Edition by VOLK Racing!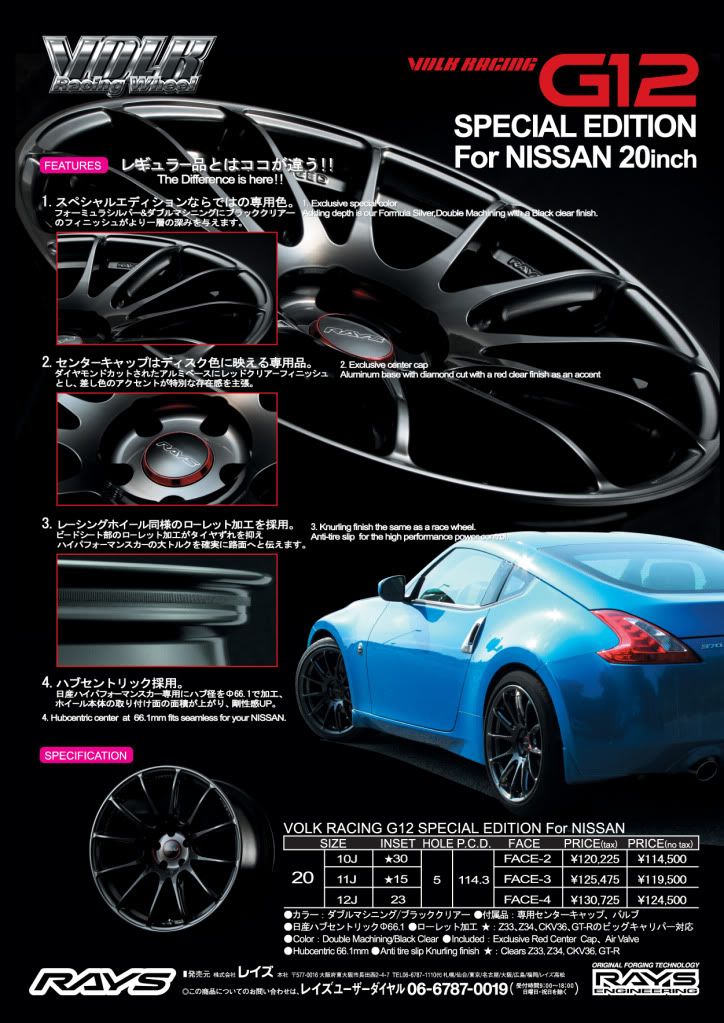 Specifications
Model: VR G12 for NISSAN
Exclusive Limited Color: Double Machining / Black Clear
Includes: Exclusive Red Ring Center Cap, Air Valve
Features: Hubcentric 66.1mm, Anti-Tire Slip (Knurling finish)
Available Sizing:
- 20×10 +30
- 20×11 +15
- 20×12 +23
Due to the extremely limited production, orders will be first come first serve. These will not be available as a regular order item, and the special edition center caps will never be available again in the future.
The deadline to get your orders in is August 10, 2011. Here is a link to our webpage: Volk G12 Special Edition
Call or email one the friendly representatives at Forged Performance to reserve your set of this highly exclusive wheel by VOLK.
Forged Performance
770-792-0202