We've been recommending and using Endless brake pads for years, and with several different compounds to choose from, there is an Endless pad for every driving need. The MX72 is a great replacement pad for the street, demonstrating superior performance over OEM with virtually no dust or noise while still being capable of pulling off a few track days throughout the year. The next step up is ME20 which gives off a little more dust and noise, but handles full time track duties very well. This is the pad that we use on most dual purpose GT-R's that see significant amounts of track time.
This brings us to the even more aggressive, and new to Forged, Endless N05U. I have been testing this pad on my daily driven 2013 GT-R which sees hundreds of street miles each week, along with hours of track time each month. Although the ME20 never let me down, at certain tracks, I could use a touch more initial bite and a slightly higher brake torque. The N05U is that pad. The remarkable part, is that noise and dust are comparable to the ME20 (still very mild), while wear characteristics are better and initial bite is vastly superior. This brake pad is so good, that we are phasing out the ME20 as our recommended track oriented pad, in favor of the N05U; yes, it's that good.
We continue to push the envelope of what can be done with a truly OEM appearing GT-R. No huge wings, splitters, or big power…yet.
This past weekend, we set the street tire record at Atlanta Motorsports Park with my stock powered GT-R.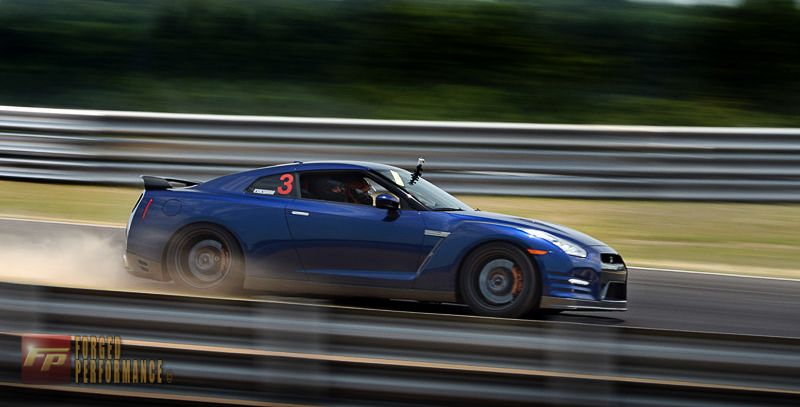 The changes I made when I arrived at the track:
1) Unloaded my dog from the passenger seat
2) Unloaded bags from trunk
3) Set initial tire pressure to 34psi (target 37-40psi hot)
4) Result: 1:26.3 Unofficial street tire track record
The Endless N05U is my new favorite brake pad and I encourage those that track their cars to give it a try. Let me know if you have any questions.