This past weekend, we headed to Barber Motorsports Park in Leeds Alabama for another
Chin Motorsports
HPDE event. Barber is one of the signature tracks in the South East and has played hosted to Indy Car, Grand Am, and numerous professional and amateur motorsports teams. I have been to many race tracks during my tenure with Forged Performance, and this is by far the nicest track facility I have ever seen. The property contains some interesting artwork that is sure to catch your eye.  The track is the vision of George Barber who had a passion for vintage motorcycles. The track was designed by Alan Wilson primarily as a motorcycle circuit course, but has gained favor with four wheeled racers as well.
The infield and the outer perimeter access roads are adored with beautiful sculptures and metal artwork, often hidden between trees and other natural structures. Accented by perfectly manicured grass fields, Barber Motorsports Park feels more like a museum or golf course, rather than a world class racing facility.
Early Saturday morning, we had breakfast in the hotel lobby with our fellow BMP attendees and proceeded to the track to unload the cars and set up camp. Inside the Forged Performance rig were two 2013 Black Edition GT-R's, ready for battle with an identical set-up of JRZ Pro Silent coilovers, Michelin PSS's, FP Sway Bars, Alcon Rotors, FP Stainless Steel Brake Lines, and a simple tune.
After the driver's meeting, it was time to hit the track and warm up for the "Driver Dual" we had planned for Sunday between Jay with his Super Silver 2013 BE GT-R and Sharif with his Deep Blue Pearl 2013 BE GT-R.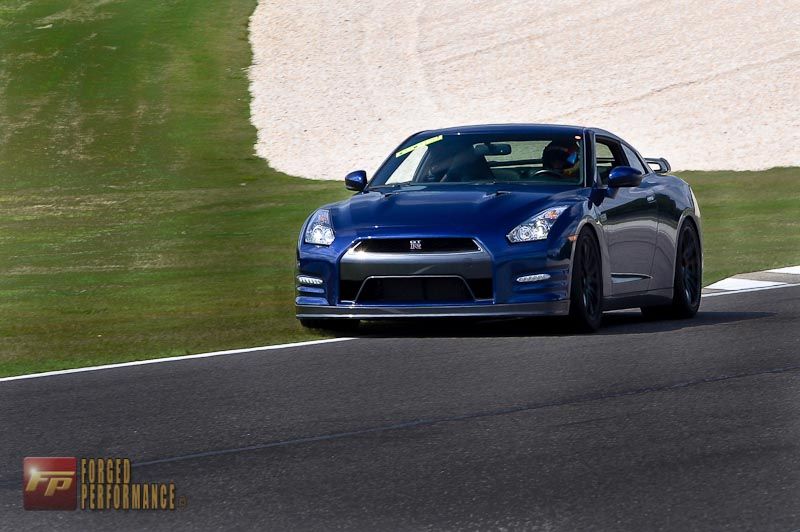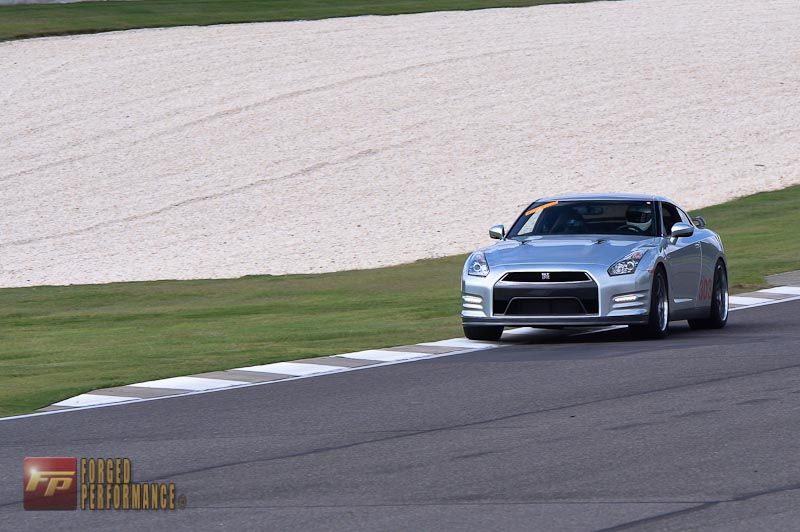 Brutus tags along to every track event we attend!

After a sticky, hot Saturday, Sharif and Jay came off the track running times within a half second of each other. At dinner that night, the only things both drivers talked about were the technicalities of the track and what changes they could make to improve their lap times.
Sunday started off with a bang, as Sharif and Jay started battling it out for the fastest lap time in the 2013 Black Edition GT-R. Both drivers spent all day going back and forth about whose lap time was faster and by the end of the day it was clear that we were never going to be able to declare a "winner".
But here are some awesome pictures we took from the weekend!
Barber is also home to the Porsche Driving School where anyone can recieve training in the latest and greatest Porsche sports cars and even the legendary Porsche Cup Cars! The parking lot provides temporary storage for several dozen of these cars.

Brand new 2013 Porsche 911 Carrera S's that are used by Porsche Driving School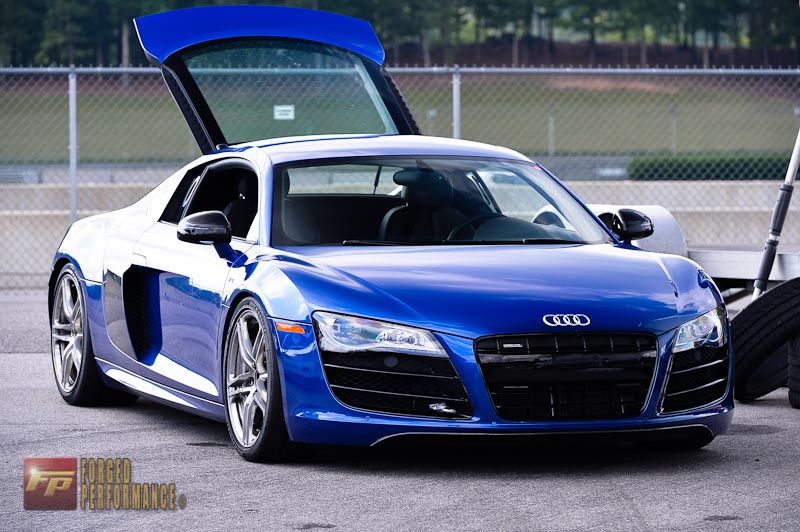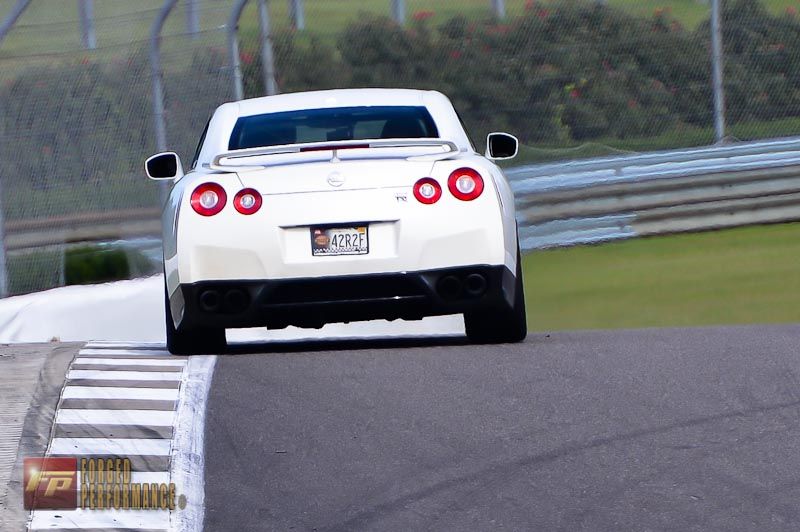 Our customer, Paul, in his 2010 GT-R

Sharif handed his keys to BimmerWorld Driver Seth Thomas for a quick test drive of Sharif's setup! He was impressed!
A big "Thank-You" goes out to Chin Motorsports for hosting another exciting event at Barber Motorsports Park. We had a great weekend and can't wait to see everyone at our Atlanta Motorsports Park Track Event July 28 and 29!
The rest of the photos are below!