Well, April and May continue to be the busiest months for Forged Performance. So far, we are having a record year with no slowdown in sight. Delta 8 is a flight that I have grown accustomed to, and leaves directly out of Atlanta's brand spanking new International Terminal and lands a mere 15hrs later in Dubai, the financial capital of the Middle East in the United Arab Emerates. Having slept a good portion of the trip, I arrived a bit groggy and encountered the longest Passport Control lines I've ever seen. Apparently the influx of foreign workers overwhelmed the limited number of inspectors. I wasn't supposed to take these shots, but I surreptitiously grabbed them with my phone.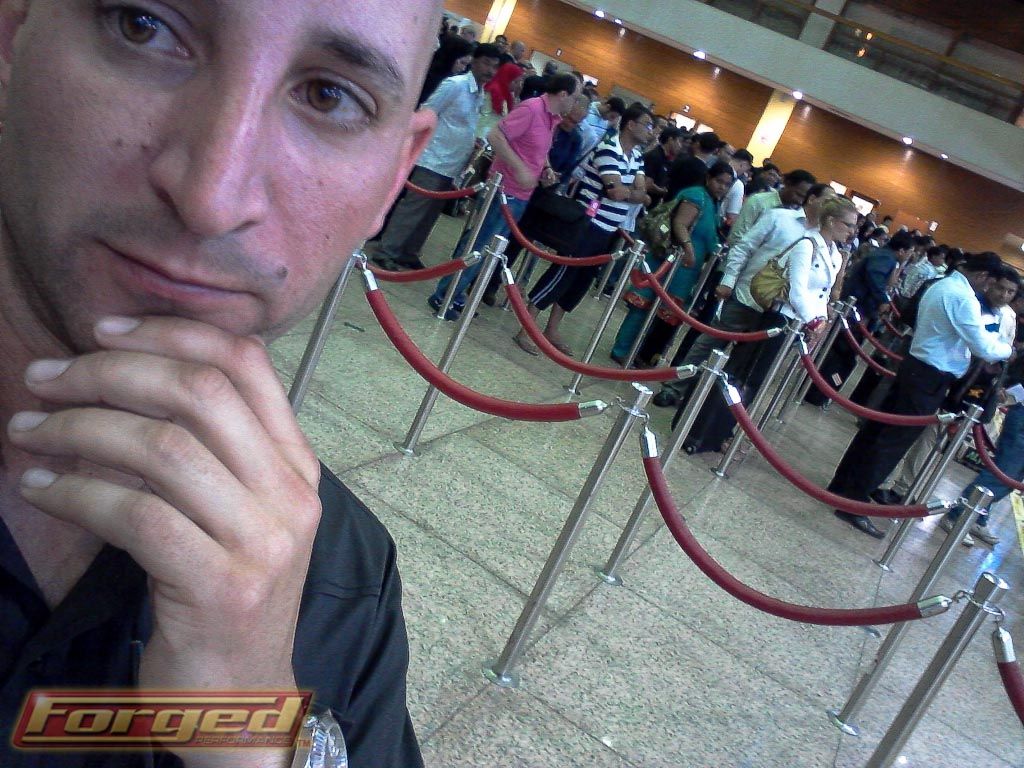 After Ali picked me up curbside, we headed to the workshop to preview the cars and projects that needed tuning. The summer is in full effect in Dubai and all the pain and glory that comes with 120F+ days. Ali and the gang were nice enough to aquire a couple of these water based air coolers for yours truely. I can't thank them enough, as it does get hot in the dyno room.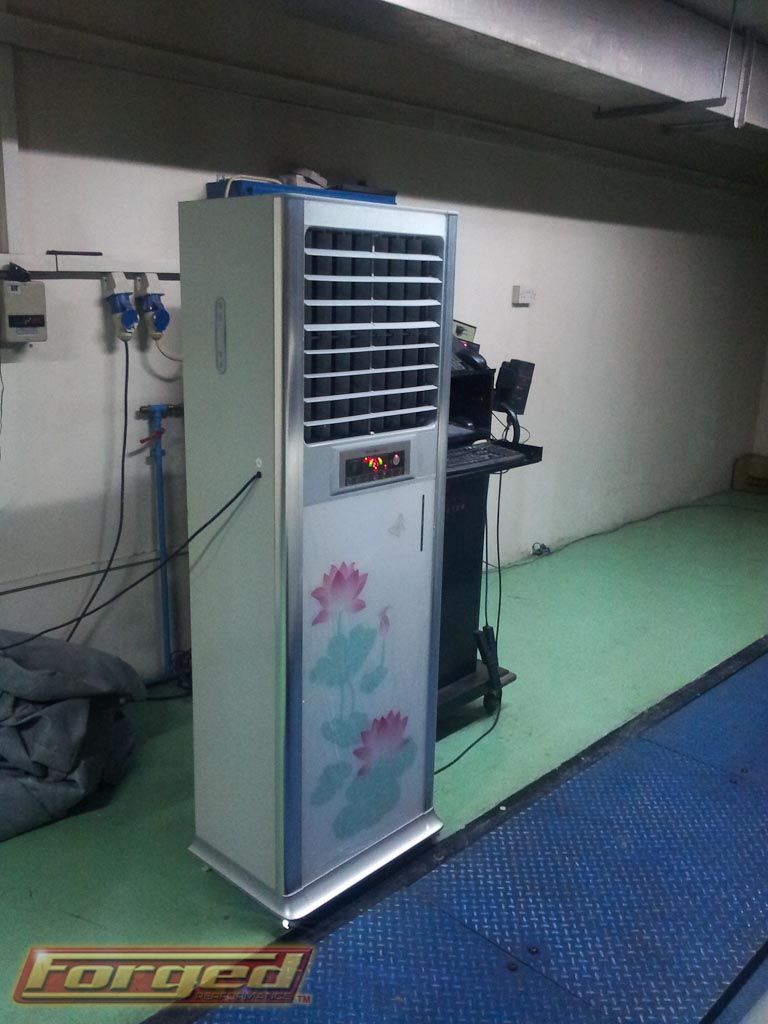 So the fun begins! I have about 12 GT-R's to tune in the next days mixed in with a Yas Marina drag racing test day on Thurs. Thanks to Ali and Khaled, they have provided me with this pretty nice loaner car…I tuned it last time I was here in Dubai and it made 800 whp. The owner recently foiled the car with this very subtle bright yellew color. This thing could stop a train, and I love it. Should be fun!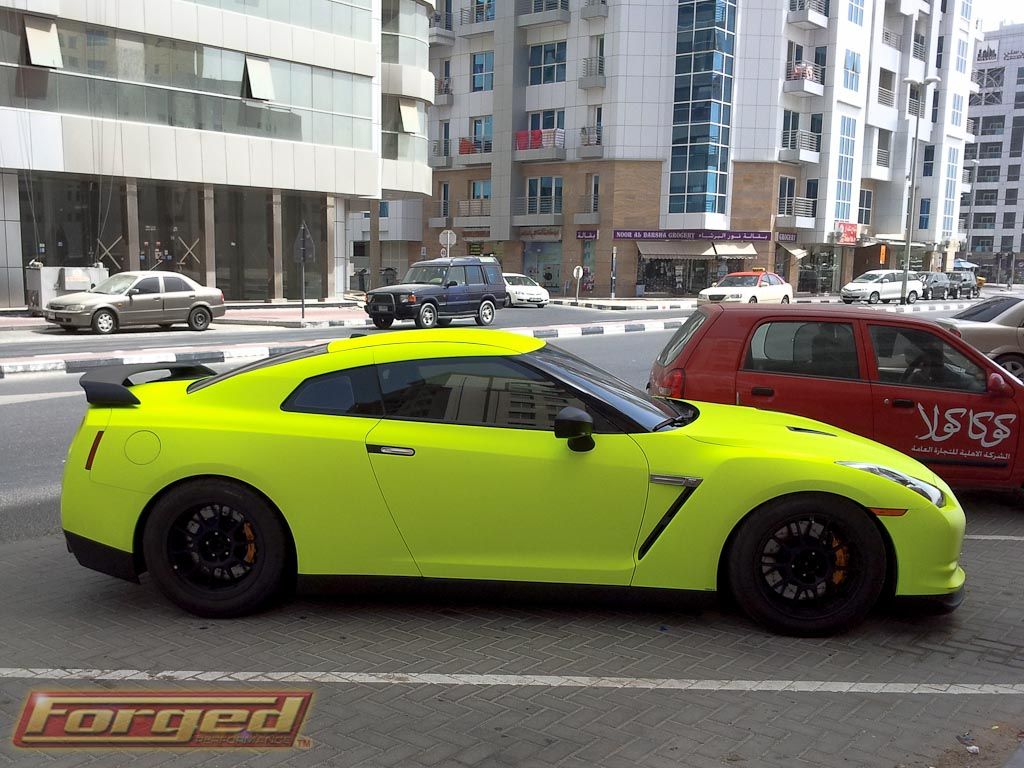 Time to get to work. Look for daily updates.