As the country's newest race track to open it's gates to members in beautiful Dawsonville, GA, Atlanta Motorsports Park continues to capture the interest and imagination of track day and sports car enthusiasts all over the country. Oftentimes, the best way to understand and develop an appreciation of a new racing circuit is to walk the track. Just 1 hr north of Metro Atlanta region, AMP offers an impressive array of technical corners, unprecedented elevation change, and blind corner entries and exits that will challenge the most experienced of drivers. This photo is illustrative of just how much elevation change you will experience at Atlanta Motorsports Park.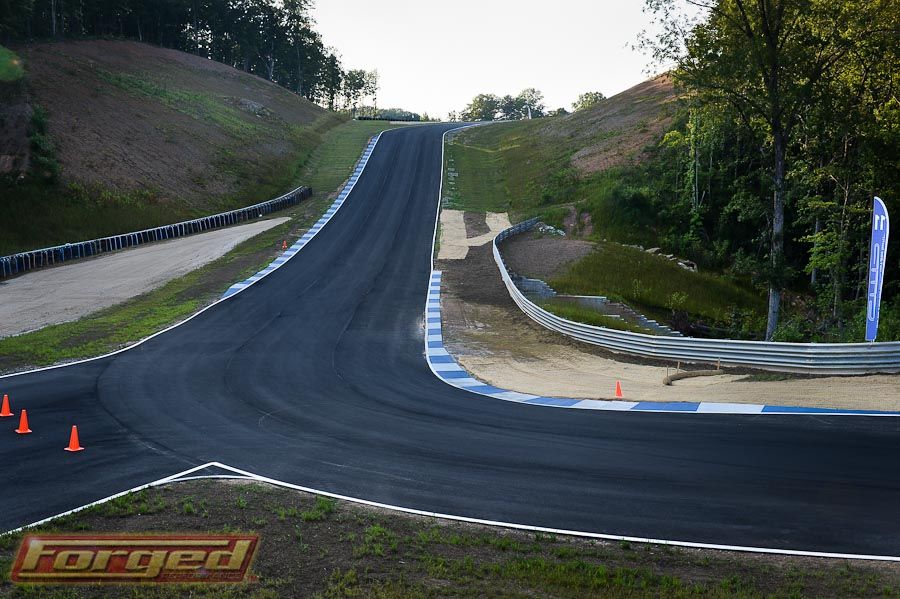 AMP was designed by Tilke Architects , the same firm that is responsible for the design of nearly every Formula 1 circuit built in the last ten years, including the tracks in Bahrain, Sepang, and Malaysia. The track is built to extremely high levels of safety and includes FIA curbing for easy visual apex, and track out recognition.
All of the impact zones have been buffered with sand traps, guardrails, and thousands of tires that provide energy absorption, should a driver leave the track surface unintentionally.
Now that the track is 100% open for business, the AMP team is working on additional improvements for member, such as a club house, a timing and scoring tower, and a second round of garage construction. Every week, significant progress is being made across the board.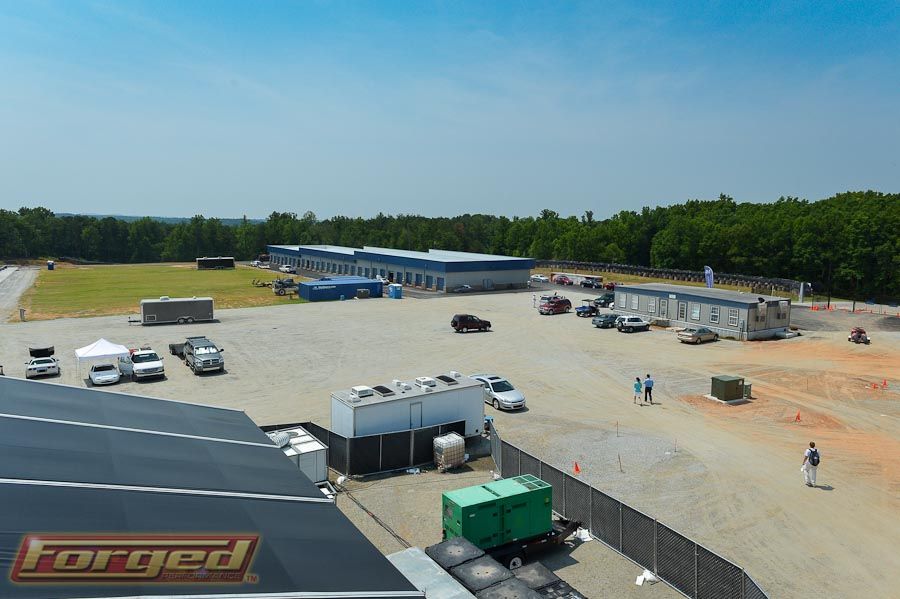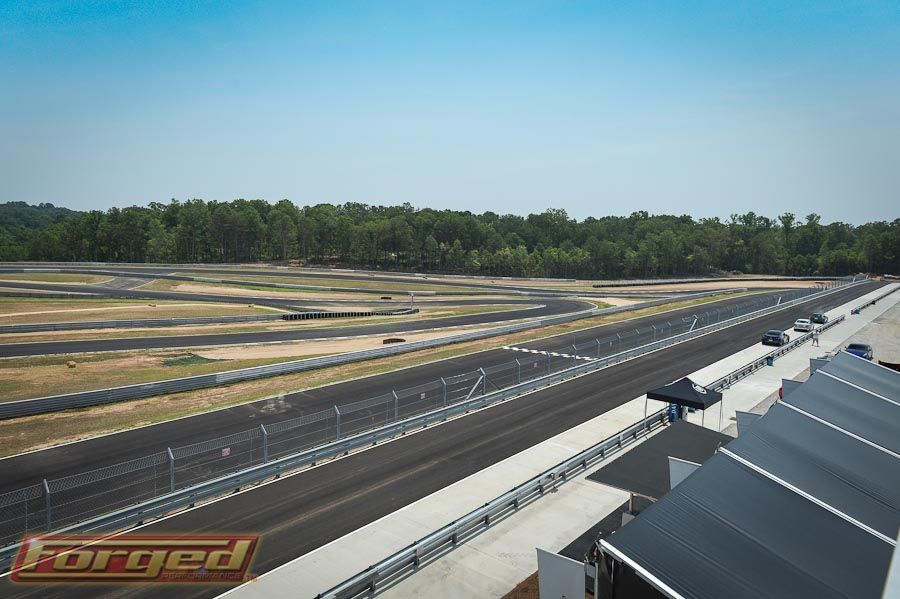 This past weekend, Ryan Doi (Forged's Sales Manager) and I spent Sunday morning enjoying a few dozen laps around AMP and finally got a good sense of what this track is all about.
All it takes one lap around the circuit, to realize this is a very serious and challenging road course. The turns and straights come fast and furiously and quick hands and precise car control are required to master the track. With very little dwell between corners, the driver is kept very busy throughout the lap and the incredible elevation change only adds to the excitement that is Atlanta Motorsports Park.
The Forged Performance team hopes to see you all at our upcoming AMP Track Day/HPDE on July 28-29th . Spots are filling up very quickly, but it's not too late. You can sign up by clicking on this link to our online store.
Memberships to AMP are available!